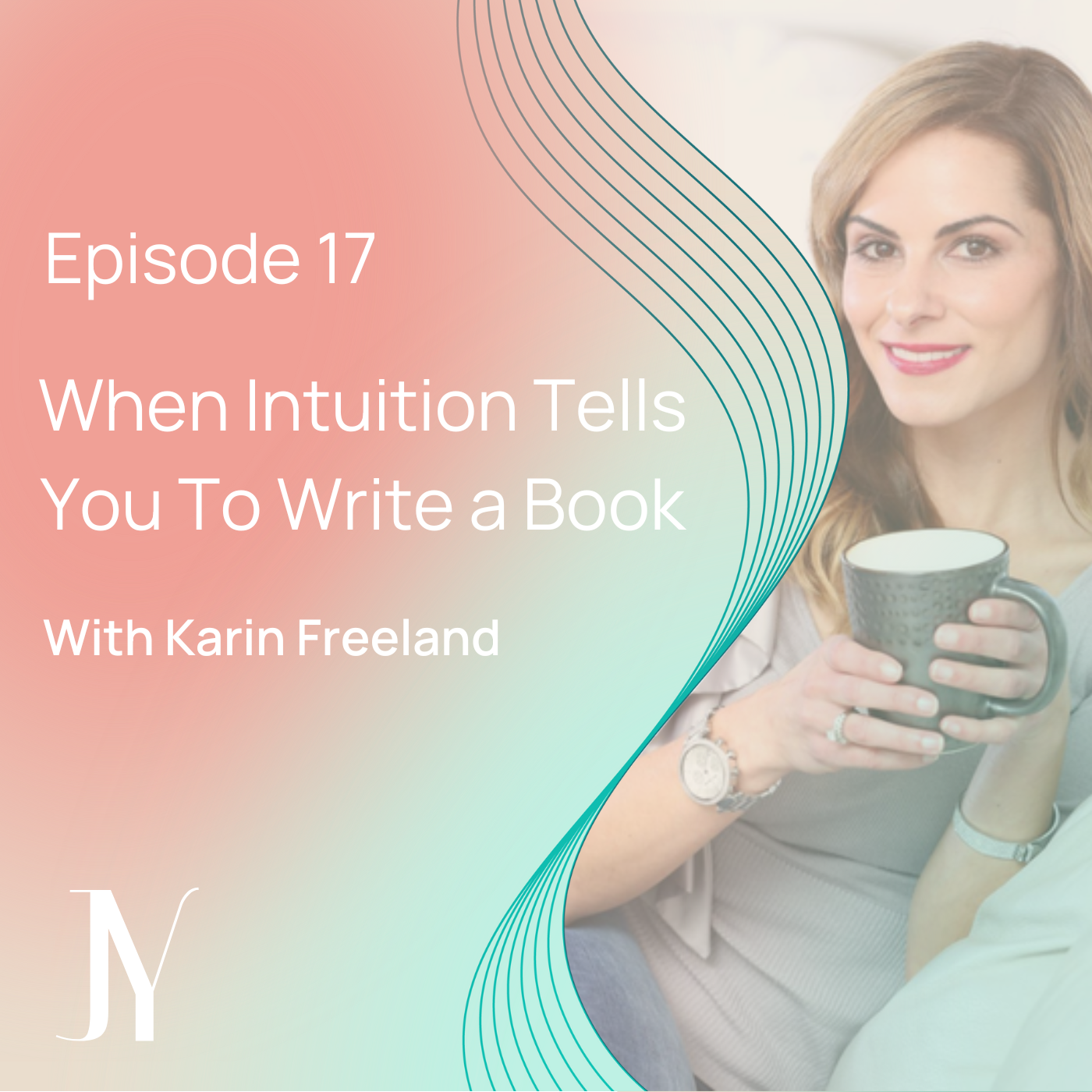 Episode #17: When Intuition Tells You To Write a Book with Karin Freeland
In this episode I sit down with Karin Freeland, a powerhouse female entrepreneur, mom and wife who went from burnt out in the Corporate world to trusting her gut and taking a huge leap of faith to say bye bye to the traditional life and write a book. The book SHE would have needed as she became a woman.
Karin is a certified life and reinvention coach dedicated to helping women get unstuck and live their best life. Her capacity to be vulnerable and share truths that many of us women are terrified to speak out loud is refreshing, just as is her beautiful, vibrant energy. She is a true example of how well things work out when you Say YES to your YES, trust your gut and take the leaps.
Get ready to step into your best life!
"Everything is better when you share it" – Oprah
♡ If you loved this episode, please share it with your people and leave a comment/review below.
Your Intuition is Calling. Will you Say YES and answer the call?
Download the Workshop & Guided Meditation to learn how to Say YES to your YES (intuition) and take your next steps (plus a chance to win a free copy of my book!)