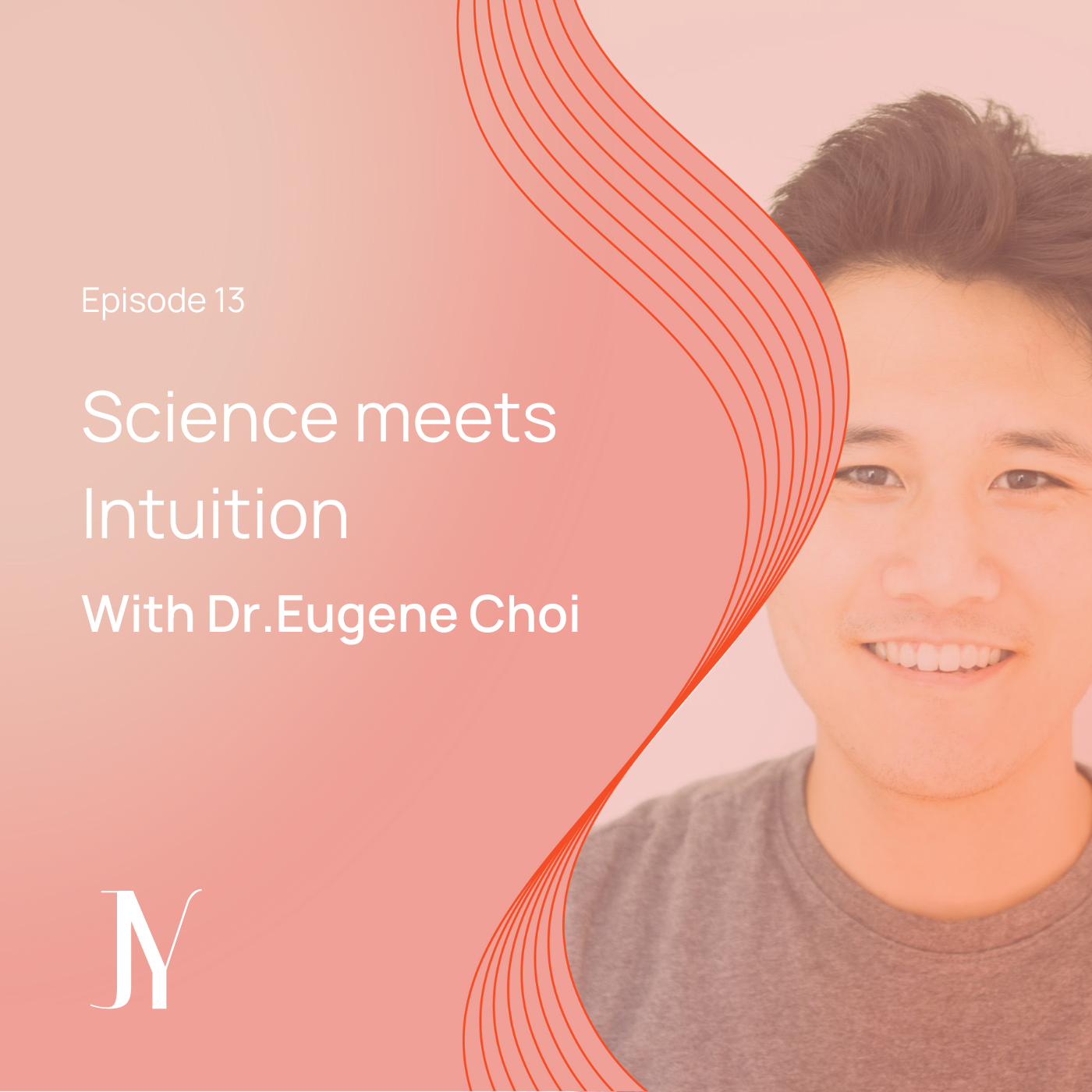 Episode #13: Science meets Intuition with Dr.
Eugene K Choi
If you have ever doubted your intuition in any way THIS podcast episode will blow your mind. Dr.Eugene shows us how intuition is backed by science (I'm serious!!). We talk about the nervous system and how important it is to be in a calm state in order to access the most potent version of our potential and to connect to our best guide – our intuition!
This episode is healing and inspiring. You will understand at a deep level how your body works and why it is either working with you or against you AND you will feel empowered to take care of that beautiful nervous system of yours. When we understand that our right brain and left brain are co-creators, we can truly find a seamless flow in our life!
Dr. Eugene K. Choi Pharm. D is a Certified Transformational Mindset coach that helps talented heart-driven leaders operate at their highest levels of clarity, energy and focus. With a background in clinical pharmacy, neuroscience, and business coaching, his unique science-backed process along with the use of groundbreaking technology helps entrepreneurs figure out how to dramatically improve performance, innovate dynamic solutions, and achieve their goals. His articles have reached over 9 million people and he has helped hundreds of leaders significantly transform their results at both a professional and personal level.
You can learn more about Dr. Eugene K Choi here:
"Everything is better when you share it" – Oprah
♡ If you loved this episode, please share it with your people and leave a comment/review below.
Your Intuition is Calling. Will you Say YES and answer the call?
Download the Workshop & Guided Meditation to learn how to Say YES to your YES (intuition) and take your next steps (plus a chance to win a free copy of my book!)