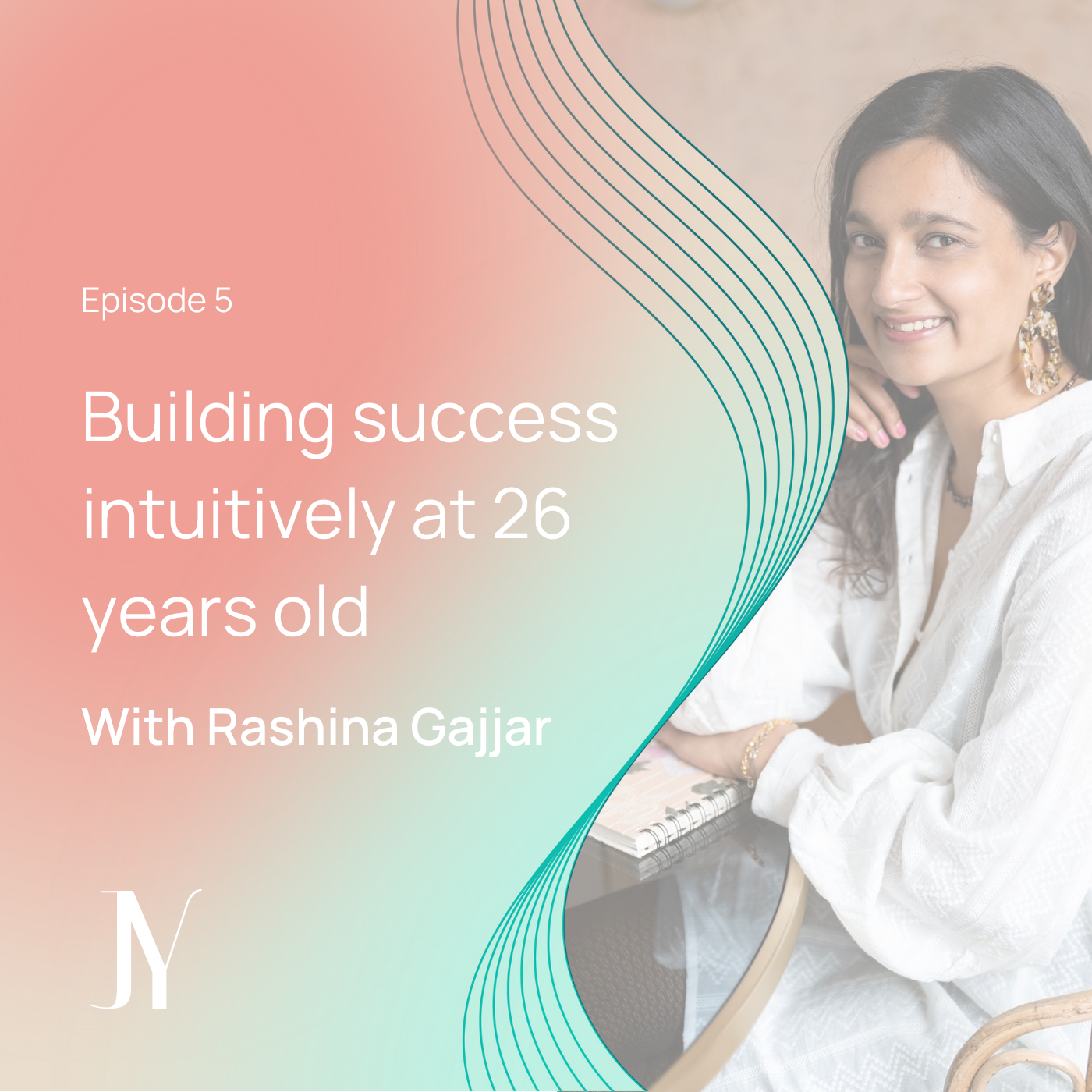 Episode #5: Building success intuitively at 26 years old with Rashina Gajjar
Rashina Gajjar is an embodiment of wisdom and I believe an old soul who has seen this, done that many times before in past lives. I'm also proud to call her a dear friend, who is often my advisor. I love tapping into her vibeometer when I'm looking for clarity and guidance.
Rashina has aligned with a lot of beautiful flow at only 26 years old!!! She's the founder of Amplify Copy, a creative studio focusing on creative storytelling x strategy for brands who play big. She's also a United Nations Consultant.
In this episode Rashina shares how vital leading with intuition is and where it has brought her so far, how she built her team solely on following her intuitive nudges and the impact that has had in her expansion and we also dig into some of her intuitive fails and the lessons she's learned from those. 
I think you will fall in love with this beautiful and powerful, British-Indian entrepreneur just like I did!
"Everything is better when you share it" – Oprah
♡ If you loved this episode, please share it with your people and leave a comment/review below.
Your Intuition is Calling. Will you Say YES and answer the call?
Download the Workshop & Guided Meditation to learn how to Say YES to your YES (intuition) and take your next steps (plus a chance to win a free copy of my book!)