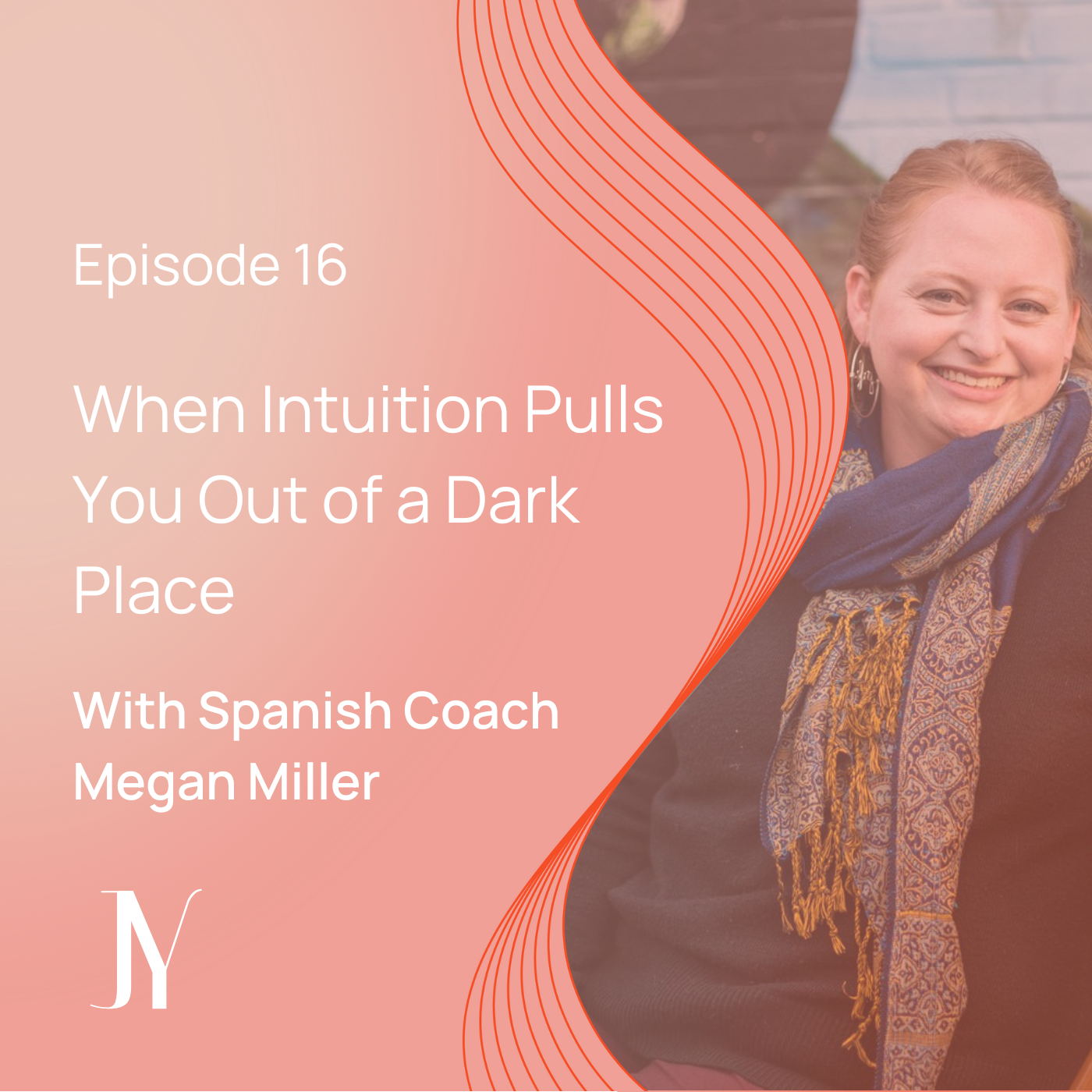 Episode #16: When Intuition Pulls You Out of a Dark Place with Megan Miller
In this episode I sit down with my dear friend Megan Miller. Megan and I share a common passion for the Latin culture and Spanish language. Her story of how her intuition pulled her out of a dark moment when she spontaneously decided to go study in Spain will give you an "Eat Pray Love" kind of feel "à la Megan" Warning, this episode might make you belly laugh. Megan is one of the funniest, kindness, loving people I have ever met. Her passion and joy pours out of her and lights up the world. This episode will inspire you to be here now, enjoy each moment of your life and trust that little niggle that is calling you forward!
"Everything is better when you share it" – Oprah
♡ If you loved this episode, please share it with your people and leave a comment/review below.
Your Intuition is Calling. Will you Say YES and answer the call?
Download the Workshop & Guided Meditation to learn how to Say YES to your YES (intuition) and take your next steps (plus a chance to win a free copy of my book!)